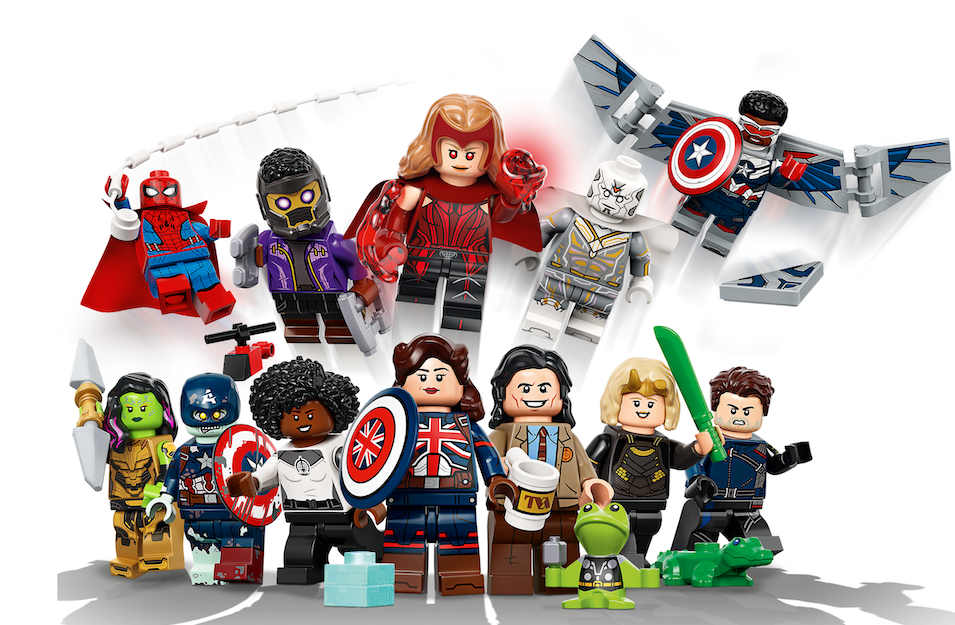 Earlier today, Monday July 26, I noticed the LEGO website had changed with an entry for the new Minifigures from Marvel Studios! This is so exciting!
Are you looking for one of the new LEGO CMF Marvels Minifigures? Rumor has it that there will be new minifigures from the LEGO Franchise in the September 1 of 2021. And they are here!
This series will also be in blind bags, but there won't be as many minigies as usual per case. This series has only 12 different characters – the complete list is below. I've been collecting these minifies for quite some time, and am on my way to having a minifigure wall showcasing them all.
Click here to be notified when the Marvel LEGO Minifigs are available for Pre-Order
These are all the current Marvel Characters from WandaVision, Loki, The Winter Soldier and other Marvel and Disney+ Shows.
Continue reading

LEGO 71031 Marvel Collectible Minifigures in Stock!