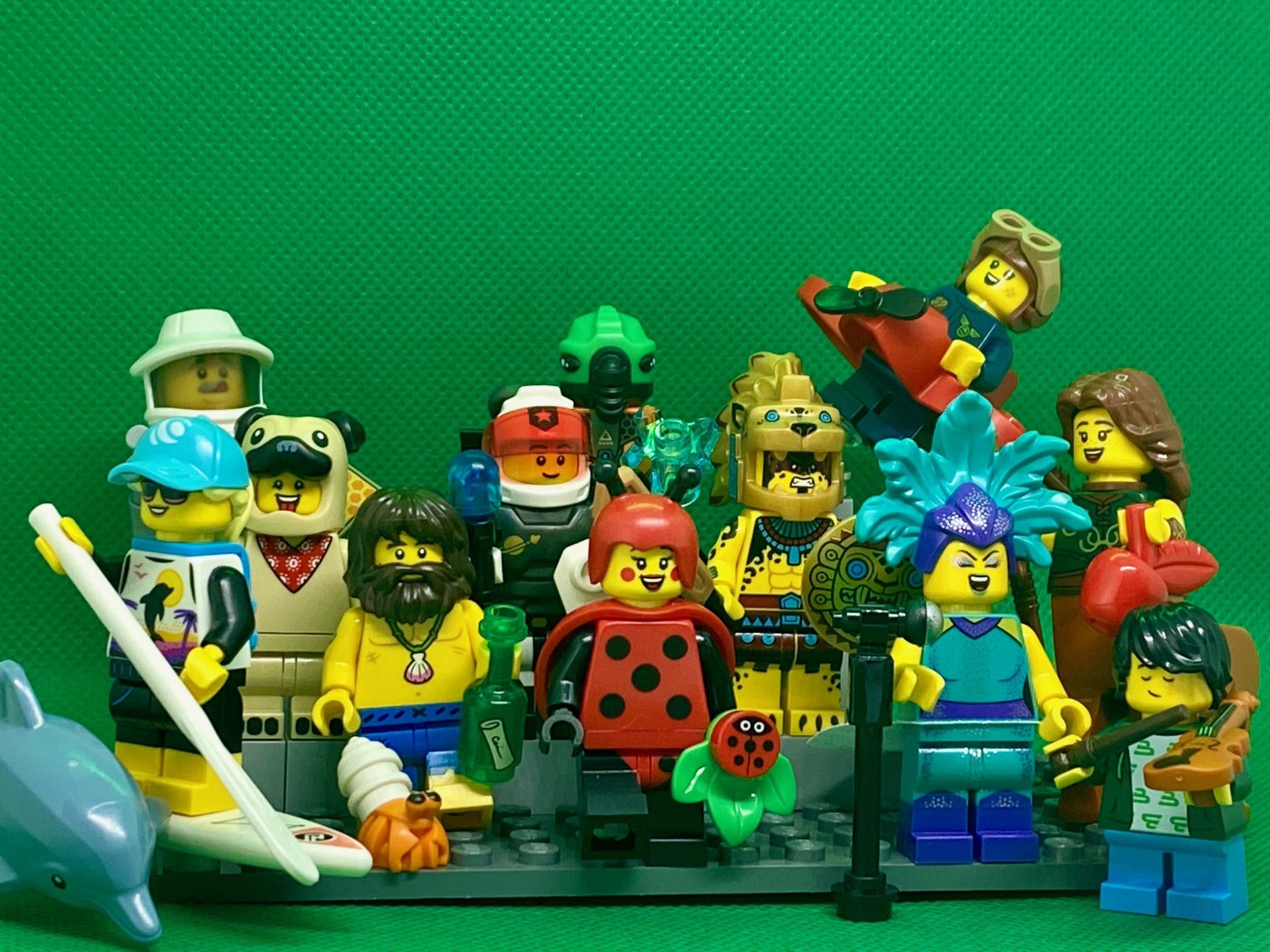 Are you looking for one of the new LEGO CMF Series 21 MInifigures? Rumor has it that there will be new minifigures from the LEGO Franchise in the as one of the first new sets of 2021
This series will also be in blind bags, but there won't be as many minifies as usual. This series has only 12 different characters – the complete list is below. I've been collecting these minifies for quite some time, and am on my way to having a minifigure wall showcasing them all.
This series seems to have more "accessories" to go along with the characters – surfboards, animals, shields, and even a LEGO violin and bow. It will be interesting to see which of these sets becomes the most popular.
These are authentic LEGO Verified 100% original LEGO, and available for pre-order soon! We will sell these at cost $4.95 US, however the prices DO go up once the series is released and we learn which minifigures are rare, or popular.
This set follows the extremely popular LEGO 71022 Harry Potter Series 2 CMF There were some people that subscribed to the site to be notified when the series was released and they were able to get their minifigures a few days before release by pre-ordering.
Order the LEGO 71029 Harry Potter Series 2 Minifigures
The series has dropped, we will ship them to you immediately (unless they are on backorder). These blind bags will be opened to verify contents, but you will receive the minifigure you request, as well as any accessories, inserts, or extra pieces. Ordering early locks in the lowest price, and guarantees delivery of the exact minifigure you want without having to search, feel, and guess the contents of each bag.
LEGO 71028 Series 21 Minifigures Release date
As far as I know, this series will drop in January 20201, along with all the other new LEGO sets being released on that day. The LEGO Group has made it an annual event to release dozens of new sets on the first of the new year. What a great way to start out the year, if you ask me.
List of all the LEGO 71029 Series 21 Minifigures
This is what I've heard will be arriving – as they are confirmed I'll be adding them to my store and make them available for pre-order.
LEGO 71029 Series 21 Minifigures Leaks
I'm very excited for this new series. My friends know that I am a LEGO Fan. But lately LEGO has gotten very Strict on their press releases and information slippage. I'm not a LEGO Leaks site, but instead wait for an official release to appear in the media, or on LEGO.com before I make any announcements.
Please let us know your thoughts on the new series in the comments below!