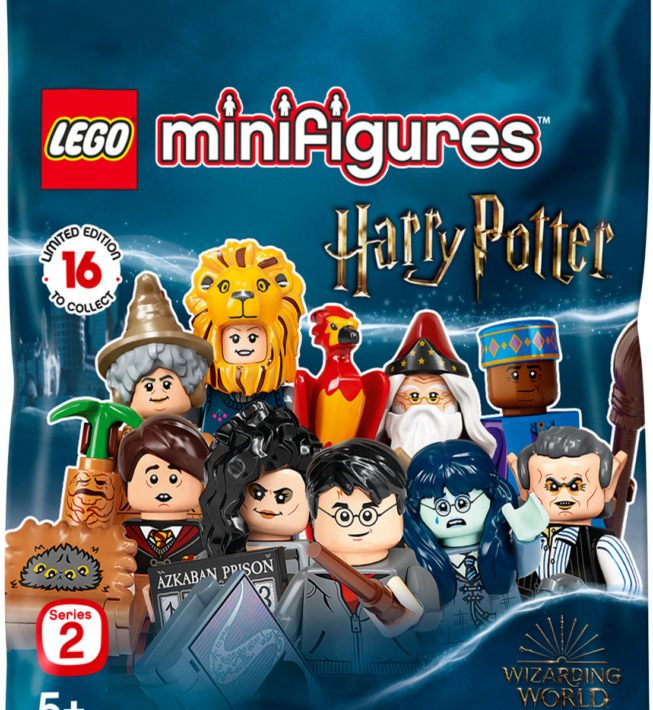 Are you looking for one of the new LEGO CMF Harry Potter Series 2 MInifigures? Rumor has it that there will be new minifigures from the Harry Potter Movie Franchise in the fall of 2020. Like other releases, this will have16 different characters, each with their own accessories in a sealed blind bag. I expect there to be some new ones we have never seen before as well as some versions of the Classic Harry, Hermionie, and Ron, but a few years older, just like they age in the books and movies.
Join our mailing list and be notified when they are available for pre-order
As soon as LEGO makes the formal announcement, I'll make The Harry Potter Series 2 Custom minifigures available for pre-order.
Processing…
Success! You're on the list.
Whoops! There was an error and we couldn't process your subscription. Please reload the page and try again.
These are authentic LEGO Verified 100% original LEGO, and available for pre-order soon! We will sell these at cost $4.95 US, however the prices DO go up once the series is released and we learn which minifigures are rare, or popular.
This set follows the extremely popular LEGO 71022 Harry Potter Series 1 CMF There were some people that subscribed to the site to be notified when the series was released and they were able to get their minifigures a few days before release by pre-ordering.
Order the LEGO 71028 Harry Potter Series 2 Minifigures
Once the series has dropped, we will ship them to you immediately. These blind bags will be opened to verify contents, but you will receive the minifigure you request, as well as any accessories, inserts, or extra pieces. Ordering early locks in the lowest price, and guarantees delivery of the exact minifigure you want without having to search, feel, and guess the contents of each bag.
LEGO 71028 Harry Potter Series 2 Minifigures Release date
As far as I know, this series will drop in September 2020, along with some other Harry Potter LEGO sets that I'll review upon release.
List of all the LEGO 71028 Harry Potter Series 2 Minifigures
This is what I've heard will be arriving – as they are confirmed I'll be adding them to my store and make them available for pre-order.
Harry Potter with a book of advanced potion spells and a wand in muggle clothes
Professor Albus Dumbledore – Chamber of Secrets version with Fawkes
Hermionie with a butterbeer
Ron with Butterbeer and a Christmas sweater
Luna Lovegood with lion hat that she wore to a quidditch match
Griphook the goblin with the sword of Gryffindor
Lilly with Harry Potter as a baby
James Potter with a portrait of the Potter family on a printed tile
Girl with chocolate sundae
Fred Weasley (Weasley twin #1)
George Weasley (Weasley twin #2)
Bellatrix Lestrange in prison outfit
Kingsley Shacklebolt with broom
Moaning Myrtle
Professor Pomona Sprout with mandrake
Neville Longbottom with the Monster Book of Monsters
LEGO 71028 Harry Potter Series 2 Minifigures Leaks
I'm very excited for this new series. My friends know that I am a Huge Harry Potter Fan. If I were to do Cosplay, I'd be a heavy set middle aged Harry. This series is going to have some new characters, and I have a feeling that the main ones will be a little older, just like they are in the books. Please let us know your thoughts in the comments below!