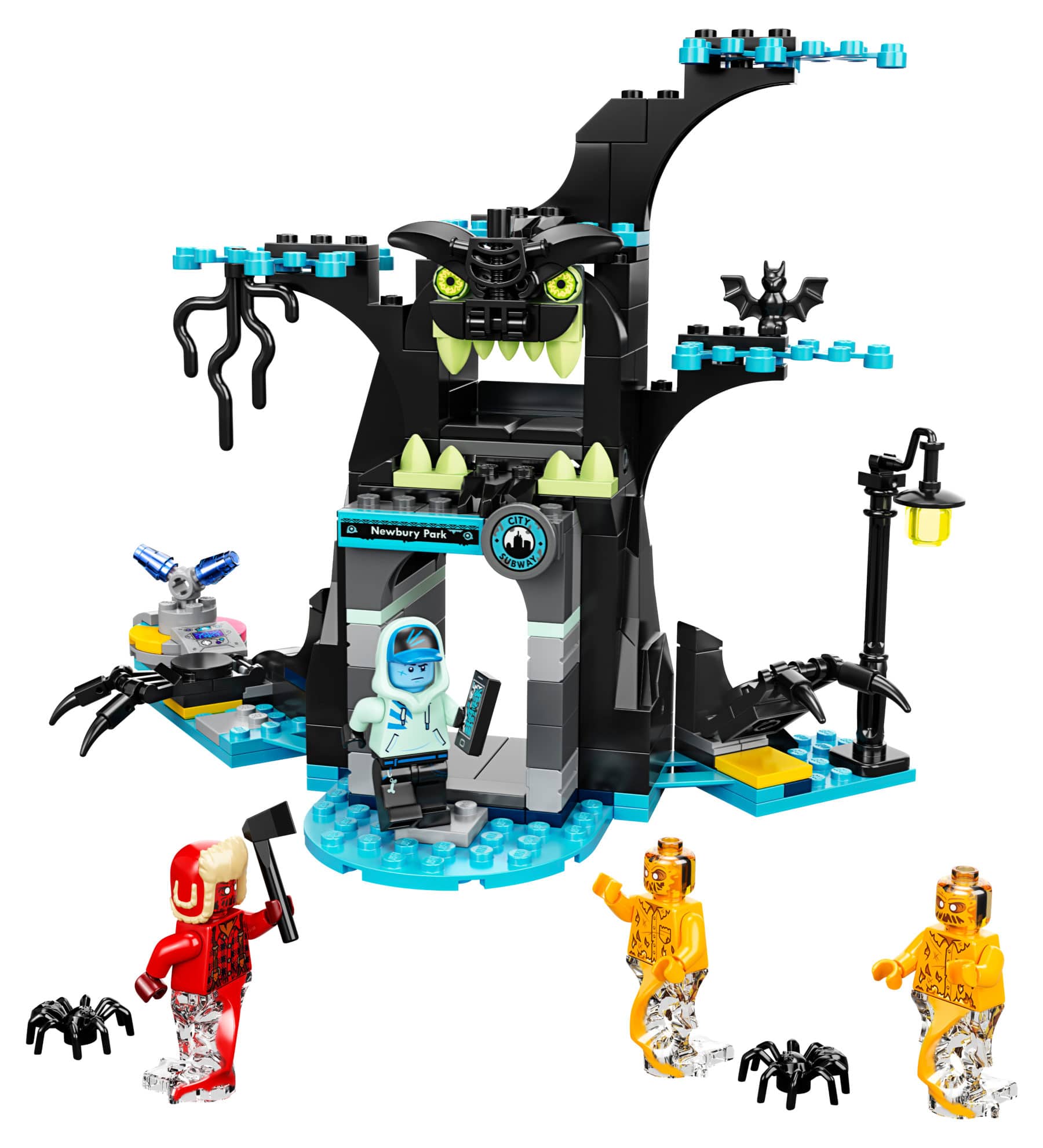 There is a new wave of Hidden side sets coming right after Christmas in 2019. Six new Hidden side sets are coming, and this one, the Hidden Side Portal is one of the most affordable of the sets, and it comes with a lot of minifigures to play with. What is interesting about this set is that it has 3 ghost figures, and the Jack character is a little bit different than the previous versions, at least according to the images shown on the official LEGO press release.
LEGO 70427 Release Date
The Hidden Side Portal LEGO set is scheduled to be released on December 27, 2019. This is not a VIP only release as far as know. Usually LEGO releases a few new sets after Christmas for all the folks who got some extra cash on the holiday to go spend it on. I expect this series of sets to be available at both the official LEGO store, as well as 3rd party retailers like Amazon, Target, and Walmart.

I generally only buy my LEGO sets at the LEGO store (so I can get the VIP points), at Amazon, using affiliate links to support fellow bloggers, or at Target with my RED card so I can get a 5% discount.

LEGO 70427 Pieces & Minifigures
There are 189 pieces in this set, including 4 minifigures: hero Jack, Axel Chops, Scrimper and Waylon. The last three seem to be ghost figures. In this case Jack is a bluish color, so perhaps he is a ghost, too.

LEGO 70427 Price
I expect this set to be priced at $19.99 US and will be on sale starting December 27 , 2019.

LEGO Hidden Side Information
The LEGO Hidden Side sets are actual LEGO sets that come in a box, and you can build following the instructions just like a regular set we all know and love. But what is different about these sets is that you can also download an app to your mobile device or tablet, and then a whole new world opens up. The app uses Virtual Reality to combine the set in real life with a video game that you can play. Once you download the app, you open it and use the camera on your phone to point at the built set. The different shapes and colors trigger different events in the game where you can complete challenges, collect points and unlock new levels.
Download the Hidden side app:
Follow the links to download the Hidden Side AR app for your phone or tablet. Click the link for iPhone or Android below to go to the app store.
If you want to see when I open the set and build it in real time,  follow me on Instagram where I frequently do live feeds and Lego Instagram Stories of new sets.
Also be sure to check out my review of all the different LEGO Christmas Sets. Every year they release a new one, and I like to collect them to add to my winter village display.