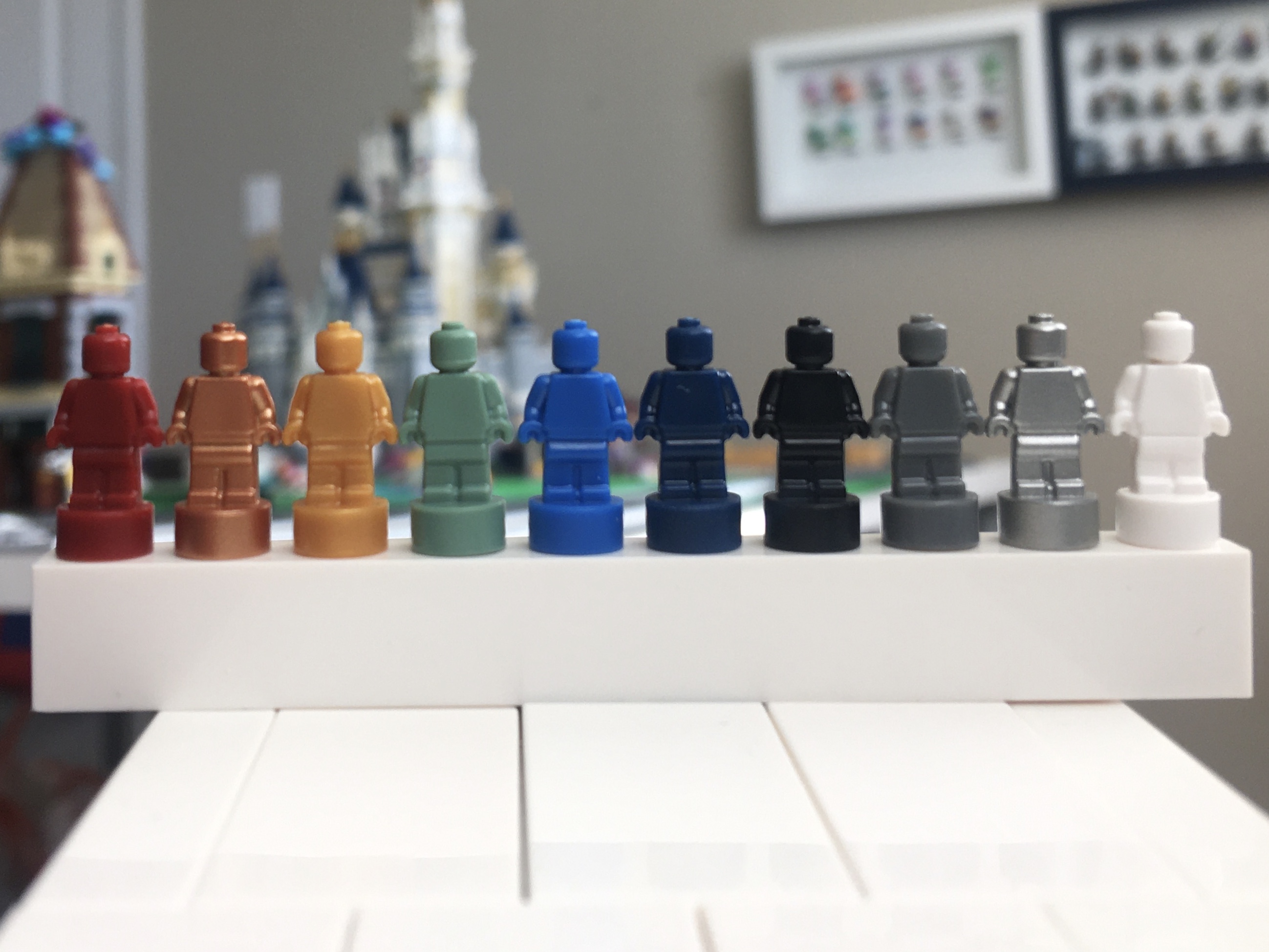 The other day I saw two different people post their pictures of their monochrome nanofigure collections on instagram, and I thought they were so cool that I wanted to do that too.
So I went into my collection and checked out which ones I had. And among everything in all my LEGO storage, I was quickly able to find that I only had 3 of them!
All in all there are currently 12 different LEGO monochrome nanofigures. (FYI, some collectors also call them trophyfigs because they look like little LEGO trophies the minifigs might hold).
They have a single anti-stud at the bottom so the can fit on any lego piece, or be held by a minifigure by being clipped on their hand (they don't fit inside the claw hand, but instead the claw hand fits inside the anti-stud.
Monochrome nanofigure colors
Dark Red
Copper
Pearl Gold
Metallic Gold
Sand Green
Green
Blue
Dark Blue
Black
Dark Bluish Gray
Metallic Silver
White
By the way – if you want to start searching for these little guys you might want to use the official LEGO name which is Minifigure, Utensil Statuette / Trophy

Plus if you want to start collecting monochrome minifigures, I have a whole series about it. Here's the link to my monochrome nanofigures for sale.