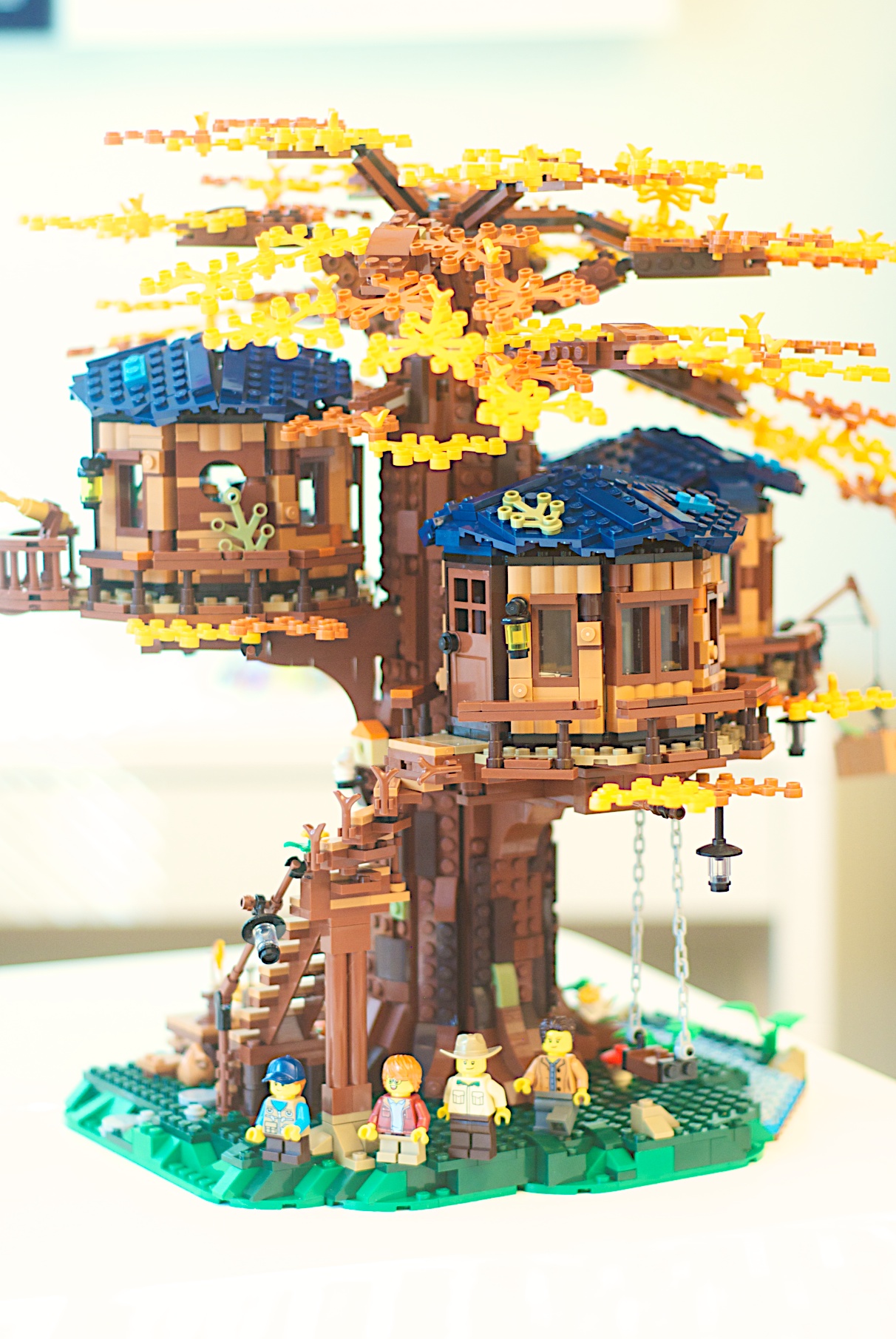 There have been a lot of recent sets generated from the IDEAS group. The next one to come out, will be the Treehouse set 21318. Other recent sets have been the classic Steamboat Willie, Flintstones, and the Popup Book.
Lego 21318 Treehouse is a new 2019 set that is due to be released on August 1 2019. According to preliminary box photos it will have 2287 pieces and is labeled for ages 16 and up. At this time this is just speculation, but based on my sources on Instagram and in Europe, this set could already be in the backroom of some LEGO stores. Supposedly, this picture, was taken on the shelf of a LEGO store somewhere in the world. At least that is according to this website.
LEGO 21318 Pieces & Minifigures
There are 3036 pieces in this set, including 4 minifigures. Since LEGO hasn't released anything official yet, all I can go off of is a grainy box art photo, and rumors from other websites. I can see that this is based on the original LEGO Ideas model created by KevinTreeHouse, and it quickly received the needed 10,000 votes to be approved to move to the next stage.
If you look at the box picture above, you can see that the leaves are brown, but in the Ideas photos, the leaves are green. I believe that the set will contain 2 sets of LEGO foliage, the brown fall version, as well as the spring green version. I wonder if they will be using newer Plants from Plants pieces they announced earlier this year.
LEGO Treehouse set price
My understanding is that the LEGO Treehouse set price is going to be around $200. We all know that LEGO sets are expensive, and the themed ones are even more so. That puts the pieces in the 6.6 cents range which is actually lower than many sets with current prices.
LEGO Treehouse Release Date
August 11, 2019 was the day that the LEGO Treehouse was released, I went down to my local LEGO store at the mall and picked one up the morning of the release.
If you want to see when I open the set and build it in real time, follow me on Instagram where I frequently do live feeds and Lego Instagram Stories of new sets.