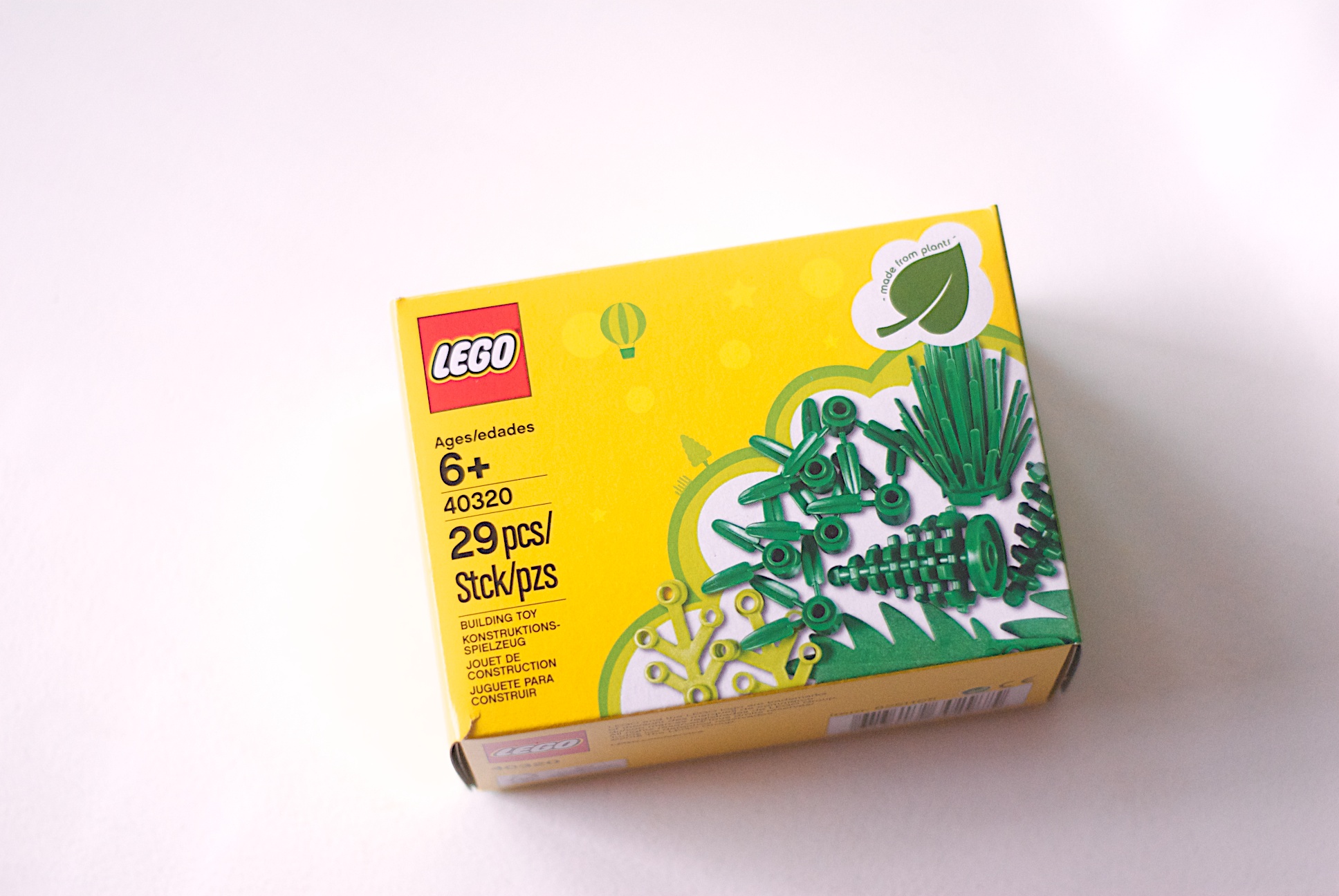 The other day I did a quick google search for a list of all the new sets that include the Plants from Plants elements.
If you haven't heard, LEGO® has made a public commitment to change from petroleum based plastics to plant based materials by 2030.  I know it seems like 2030 is a long time in the future, but in reality it is only 12 years away.  Where will you be in 12 years?
Currently only trees, leaves, and other botanical objects are made from this new plant based plastic.  Sugarcane, yes the stuff sugar comes from is the base, and it is identical in composition to all other LEGO® bricks previously made.
That means there is no way to tell the difference between the old trees and the new trees.
Right now, only two sets have the Plants from Plants elements.
The first set was released in the late summer of 2018 as a promotional set with a purchase at LEGO® stores.  I picked up a few, and I am unable to tell the difference between old and new trees bushes, and plants.
Set 40320 – Plants from Plants came with:
16 Green 30176 Bamboo Leaves 3X3
4 Lime green 2423 Limb Element, Small
3 Green 6064 Bush
2 Green 2435 Spruce Tree, Small
4 Green 6148 Palmleaf, Small
The second set to feature the LEGO® Plants from Plants is 10268, the new VESTAS Wind Turbine.  Moving towards green energy and sustainability, it was an obvious choice for this set to have the new eco friendly parts.
The wind turbine came with 2 large trees, 1 small tree, 2 bushes, and 5 flower stalks.  I'm not sure the flower stalks are made from the new plant based plastics, but I am guessing they are.  The item number is 6135278 which is the same for all other flower bases.  When I compare it with the item number for a tree (347128) from the same set, I get similar results.  It looks like there won't be an easy way to differentiate the old vs new.
Until then, we will have to look for the Plants from Plants logo.
Personally, I'm very excited for this change.  Our world has limited resources, and I want to make this a better place for future generations.  How about you?