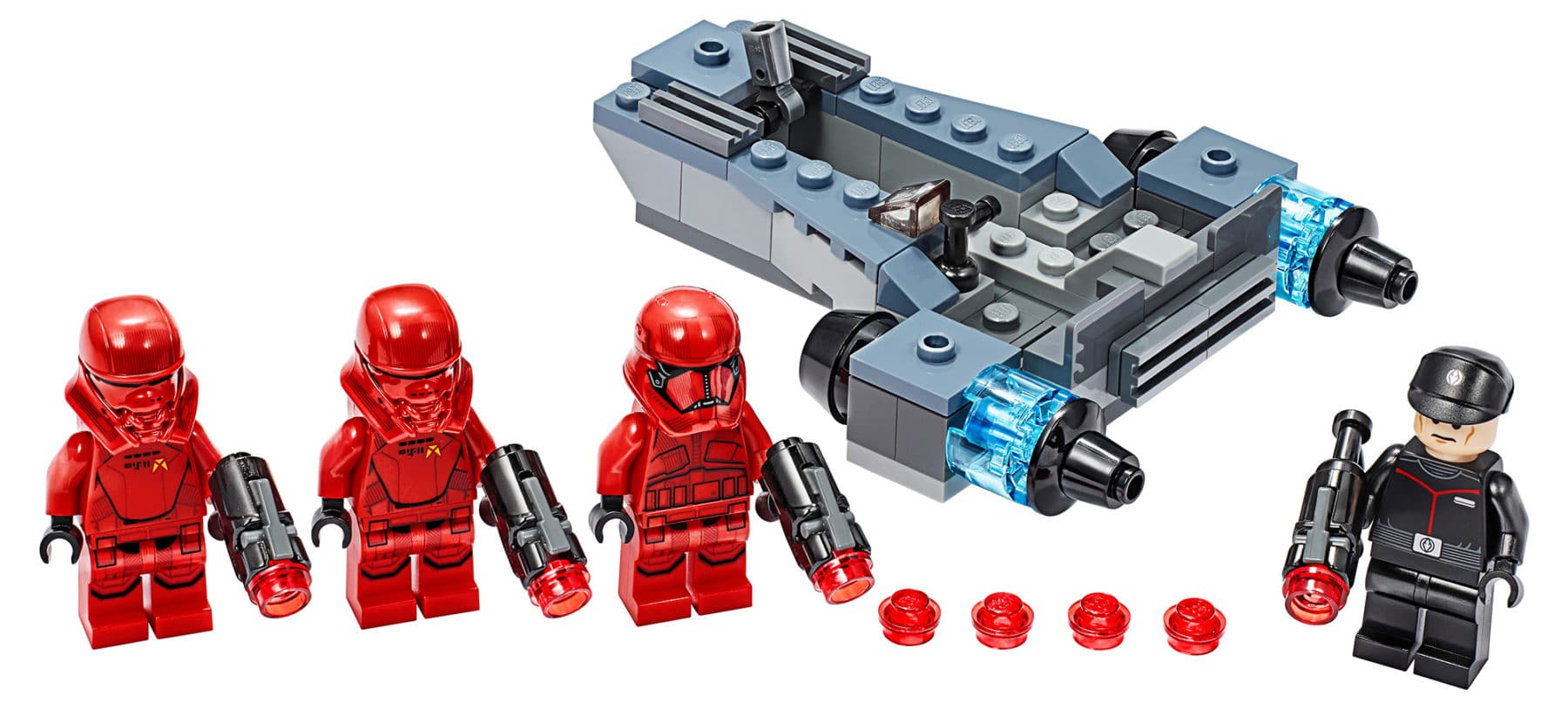 If you are looking for a lot of minifigures in an inexpensive set, the Star Wars Battle Packs are the way to go. As of right now, there are two LEGO battle packs scheduled to be released in 2020. This one, the Sith Trooper Battle Pack, and the other, the Mandalorian Battle Pack are expected to be released in January of 2020.
Every year LEGO releases a lot of New Star Wars Sets. In 2019 they made 59 sets (according to Bricklink) ranging from the single minifigure polybags to the Ultimate Collector Series Millenuim Falcon. I'm expecting a similar number of new LEGO Star Wars sets in 202 if not a few more because of the release of the latest Movie Episode 9, The Rise of Skywalker.
LEGO 75266 Release Date
The Sith Troopers Battle Pack LEGO set is scheduled to be released early in January 2020. Based on previous releases I expect it to be Jan 1, New Years day. This is not a VIP only release as far as know. I expect this series of sets to be available at both the official LEGO store, as well as 3rd party retailers like Amazon, Target, and Walmart.

LEGO 75266 Pieces & Minifigures
There are 105 pieces in this set, including 4 minifigures. Three are Sith Troopers and the 4th is a Sith Commander.
LEGO 75266 Price
I expect this set to be priced at $14.99 US and will be on sale starting January 1, 2020.

LEGO 75266 Review
Right now as of the time of writing this blog post, this set is not yet released. What I like about these battle packs is that you get a lot of minifigures for not a lot of money. In addition to the 4 'figs, there is also a transport ship and a bunch of stud shooters included, according to the photos.
These images are from Stonewars.de. I will replace them with my own images as soon as I get this set.
If you want to see when I open the set and build it in real time, follow me on Instagram where I frequently do live feeds and Lego Instagram Stories of new sets. This year my goal is to buy and review every single LEGO set made in 2020.