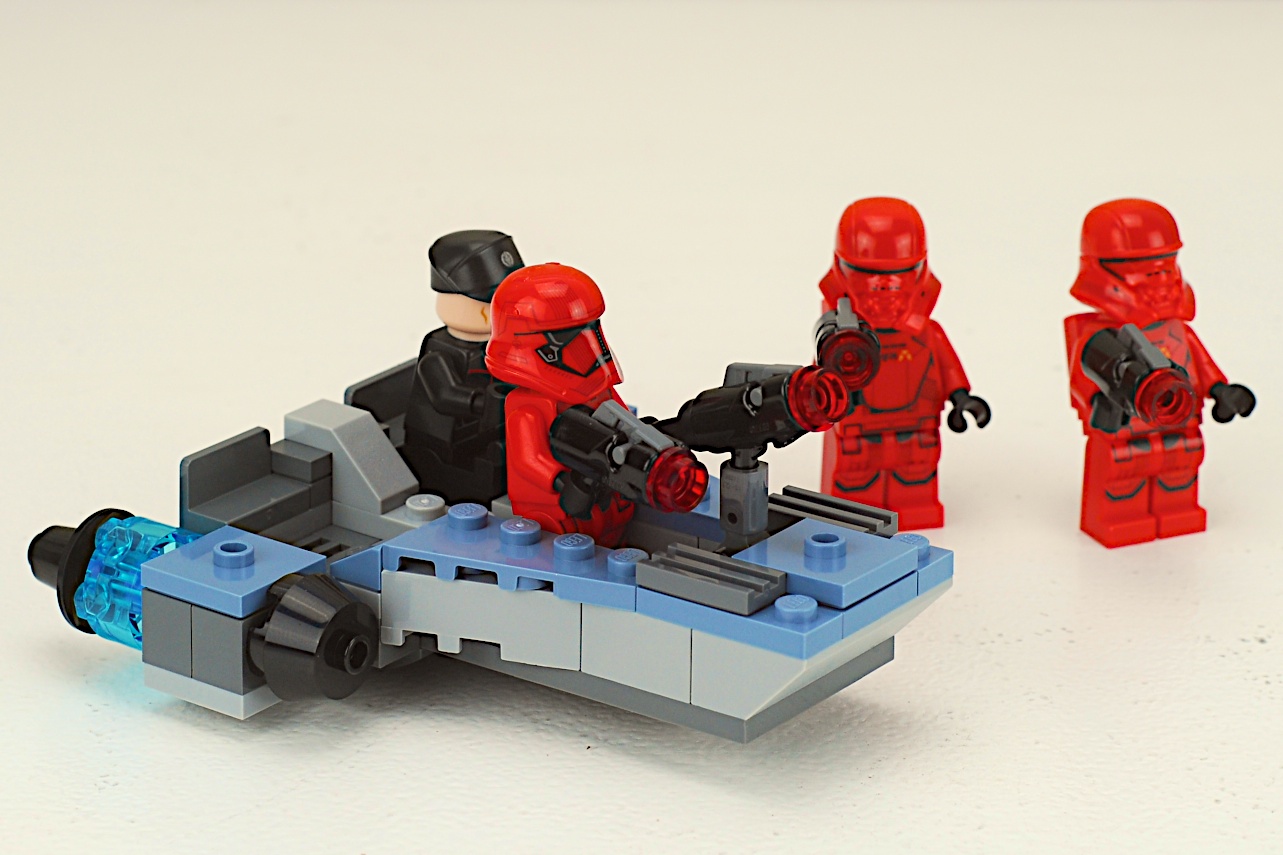 If you are looking for a lot of minifigures in an inexpensive set, the Star Wars Battle Packs are the way to go. As of right now, there are two LEGO battle packs scheduled to be released in 2020. This one, the Sith Trooper Battle Pack, and the other, the Mandalorian Battle Pack. I was able to find this one on the day after Christmas at one of my local stores. If you follow me on Instagram, you know which one.
Every year LEGO releases a lot of New Star Wars Sets. In 2019 they made 59 sets (according to Bricklink) ranging from the single minifigure polybags to the Ultimate Collector Series Millenuim Falcon. I'm expecting a similar number of new LEGO Star Wars sets in 202 if not a few more because of the release of the latest Movie Episode 9, The Rise of Skywalker. As they come out I'll buy each one and review it, so be sure to bookmark, or even better subscribe to my site.
LEGO 75266 Release Date
I got a copy of The Sith Troopers Battle Pack LEGO set on the day after Christmas 2019. This is not a VIP release. I expect this series of sets to be available at both the official LEGO store, as well as 3rd party retailers like Amazon, Target, and Walmart.

LEGO 75266 Pieces & Minifigures
There are 105 pieces in this set, including 4 minifigures. Three are Sith Troopers and the 4th is a Sith shuttle pilot. Two of the red Sith troopers have backpacks and the 3rd does not.
LEGO 75266 Price
I expect this set to be priced at $14.99 US and will be on sale starting January 1, 2020.

LEGO 75266 Review
This is a fun little set that is super easy to build. Literally the only reason to get it is the price to minifigure ratio. for less than 15 bucks (or even less if you find it on sale) you get 4 minifigures. That's a great deal. Perfect for building an army. I don't know of a cheaper way to do that, actually.
The transport ship is very easy to build. I think I had it all together in less than 10 minutes. There is a cool feature that I've never seen before where there is a little black piece at the back of the stud shooter that makes for a great gun stalk, and then gets mounted at the front of the transport ship.
If you want to see when I open the set and build it in real time,  follow me on Instagram where I frequently do live feeds and Lego Instagram Stories of new sets.
Be sure to visit one of my most popular and complete roundups of all the Christmas LEGO sets.