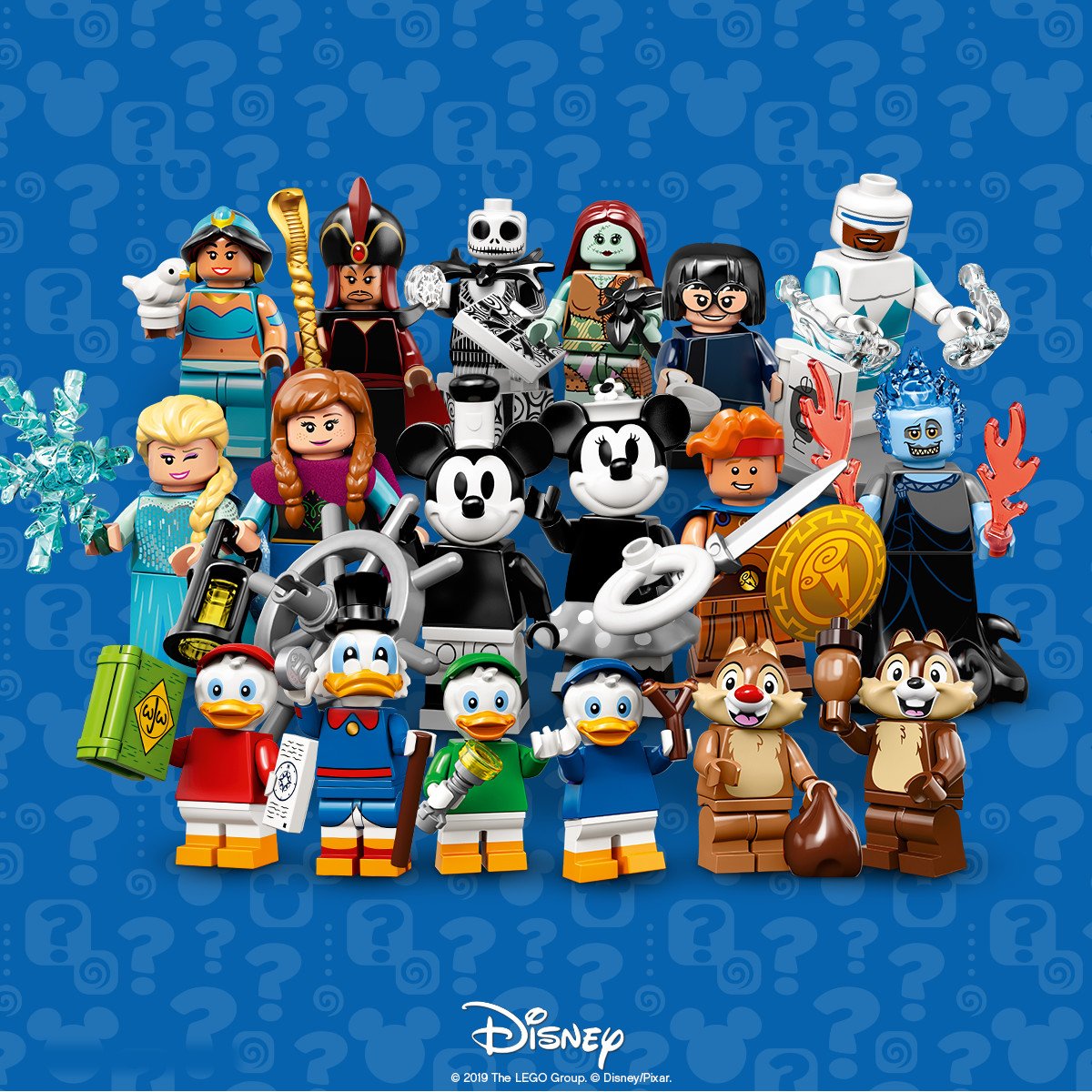 Yesterday, Lego, in conjunction with Disney, announced the newest series of Custom Minifigs (CMF) the LEGO 71024 Disney Series 2 Minifigures.
Which is your favorite? Leave a comment below.
This much anticipated group has 18 different minifigs, from such iconic movies as Frozen, Aladdin, The Nightmare before Christmas, The Incredibles, Hercules, and of course some classic Disney Characters.
With the release of this series, I'm trying something new – you can Pre-Order specific minifigs and I will ship them to you the day they are released. These blind bags will be opened to verify contents, but you will receive the minifigure you request, as well as any accessories, inserts, or extra pieces, plus the bag.
Order your favorite, or the entire series. Click here to visit the store and pre-order your Disney Minifigs.
Visit the Minifigure store to pre-order yours today!