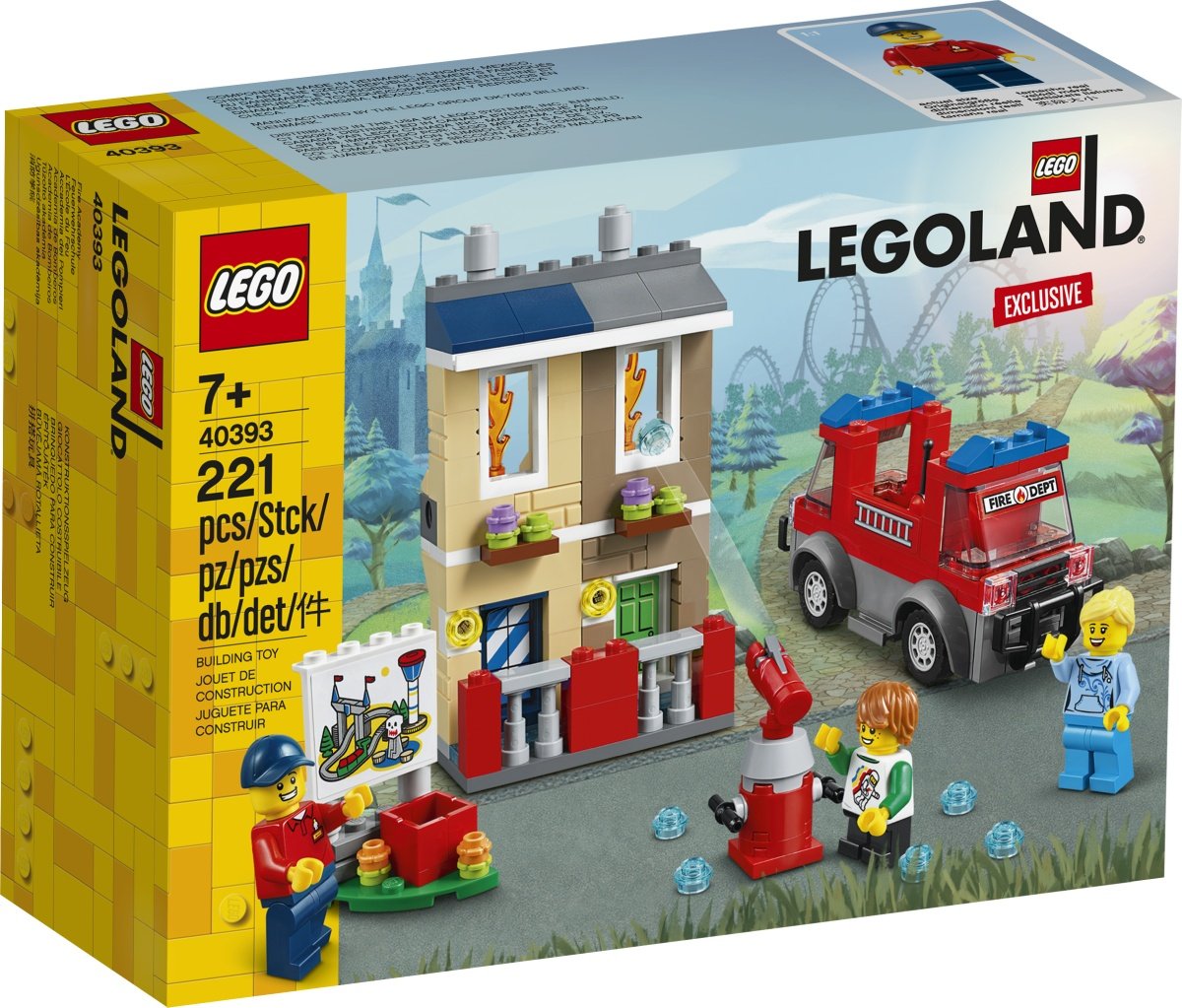 Lately I've been seeing more retro style sets- Not all of you are as old as I am and can remember owning some of the vintage LEGO sets. The Exclusive Fire Academy set reminds me of the old school LEGO fire sets from the 70's and early 80's. This one comes with 3 minifigures, a building, and a firetruck, and will only be available for sale at Legoland Parks, and Discovery Centers.
LEGO 40393 Release Date
There are a few special LEGO sets that can only be gotten at LEGOLAND parks, and Discovery Centers (and ebay of course). Every year LEGO puts out a new one, and for 2020, the Exclusive set is this little Fire Academy set. I don't know exactly when it will start appearing at these places, but I expect it to be in the first few months of they year.
Thankfully I have a LEGO Discovery Center that is less than a Day trip away in San Antonio, and I frequently visit it, so when it does come out, I'll let you know – and could even pick up a set to ship to you if you want.
LEGO 40393 Pieces & Minifigures
There are 221 pieces in this set, including 3 minifigures. You get to build the front of a little 2 story house, a fire engine truck, and 2 small accessory scenes. Oddly enough there aren't any firefighter minifigures in this scene. Only natural people.
LEGO 40393 Price
I expect this set to be priced at $14.99 US if it is like any of the other LEGOLAND exclusive sets.
LEGO 40393 Review
Right now as of the time of writing this blog post, this set is not yet released. When it is, I'll buy it and write my thoughts here. I'm really looking forward to all the different minifigures of course.
These images are from Promobricks.de. I will replace them with my own images as soon as I get this set.
If you want to see when I open the set and build it in real time, follow me on Instagram where I frequently do live feeds and Lego Instagram Stories of new sets. This year my goal is to buy and review every single LEGO set made in 2020.