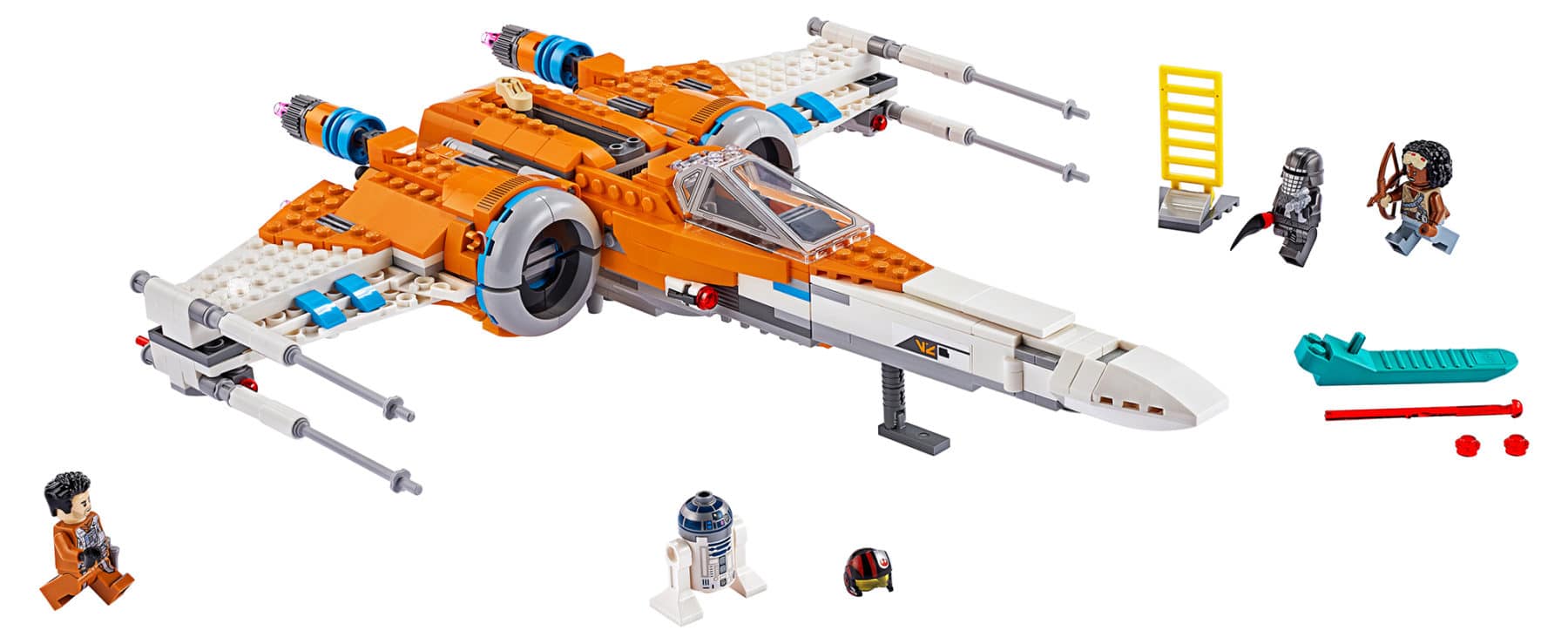 Over the years the X-wing has seen a lot of different LEGO builds. This version of the resistance X-wing fighter has movable wings (of course) and is built out of 761 parts. It comes with 4 minifigures, and even has space in the back compartment behind the cockpit for an R2 unit.
LEGO 75273 Release Date
The Star Wars Poe Dameron's X-Wing Fighter set is scheduled to be released early in January 2020. Based on previous releases however this set might be released on Dec 26, the day after Christmas. I base this of off previous releases in earlier years, as well as the fact that some of get a little extra money for the holidays, and LEGO wants us to spend it on them – which I always do. This is not a VIP only release as far as know. I expect this series of sets to be available at both the official LEGO store, as well as 3rd party retailers like Amazon or Target.

LEGO 75273 Pieces & Minifigures
There are 761 pieces in this set, including 4 minifigures: Poe Dameron, Knight of Ren, Jenna, R2-D2. The primary colors for this set are white and orange with some blue elements for decoration.
LEGO 75273 Price
I expect this set to be priced at $99.99 US and will be on sale starting January 1, 2020.

LEGO 75273 Review
Right now as of the time of writing this blog post, this set is not yet released. When it is, I'll buy it and write my thoughts here. I'm really looking forward to all the different minifigures of course.
These images are from Stonewars.de. I will replace them with my own images as soon as I get this set.
If you want to see when I open the set and build it in real time, follow me on Instagram where I frequently do live feeds and Lego Instagram Stories of new sets. This year my goal is to buy and review every single LEGO set made in 2020.