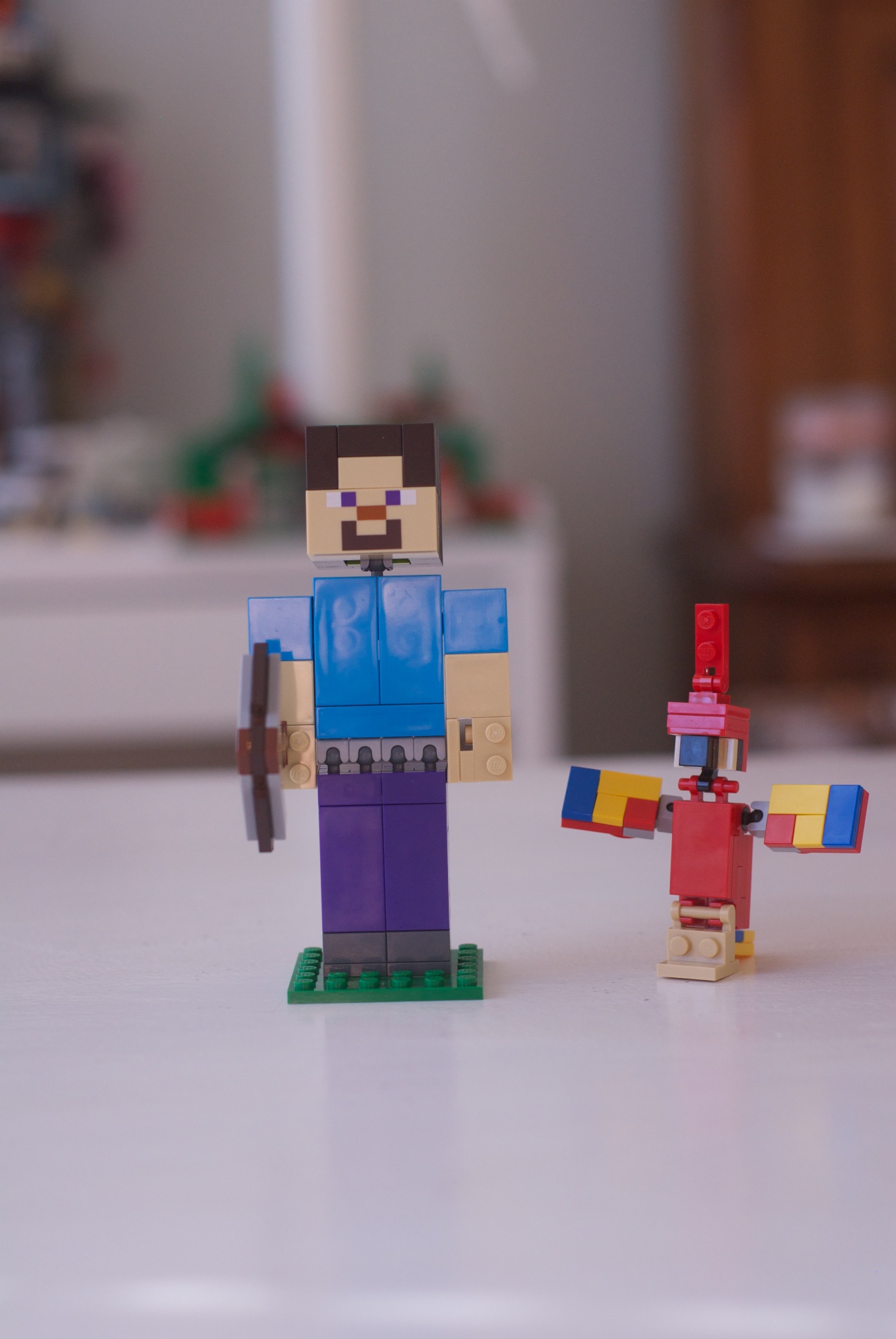 Is it just me, or is Minecraft everywhere? LEGO has gone in a coupe of directions with their Minecraft sets, and this Steve with Parrot Big fig is a bit different than the traditional set.
The Minecraft Lego 21148 Steve with Parrot is a new 2019 set that was released in January of 2019. It has 159 pieces and is labeled for ages 7 and up.
LEGO 21148 Pieces
There are 159 pieces in this set. No minifigures, and the most unique piece is the large brown pick-axe. Other than that, the majority of this set can be built with parts and elements from a typical LEGO collection.
In this set there are 2 numbered bags, and one instruction book. There are no stickers, and several pieces are printed (which I love).
LEGO 21148 Review
If you are looking for an easy beginner set, one where your child can do it alone, or with minimal help from an adult, this is a GREAT starting place. It says it is for ages 7 and up, but aside from some of the smaller parts I don't see how a younger person wouldn't be able to build this set.
First the Steve Big Fig is built, torso, legs, arms then head. Then the rest of the pieces are used to build the brick built parrot.
Steve has moving arms and legs and head. There's a little lever in the back which allows for him to raise and lower his arm, for a more realistic pick-axe motion.
The parrot has moving wings, base and head, plus a cute tail feather.
If you want to see when I open the set and build it in real time, follow me on Instagram where I frequently do live feeds and Lego Instagram Stories of new sets.
LEGO 21148 Release Date
This set was released in January of 2019 on the New Year's Day. I bought this set with at my local LEGO store, on the day it came out.