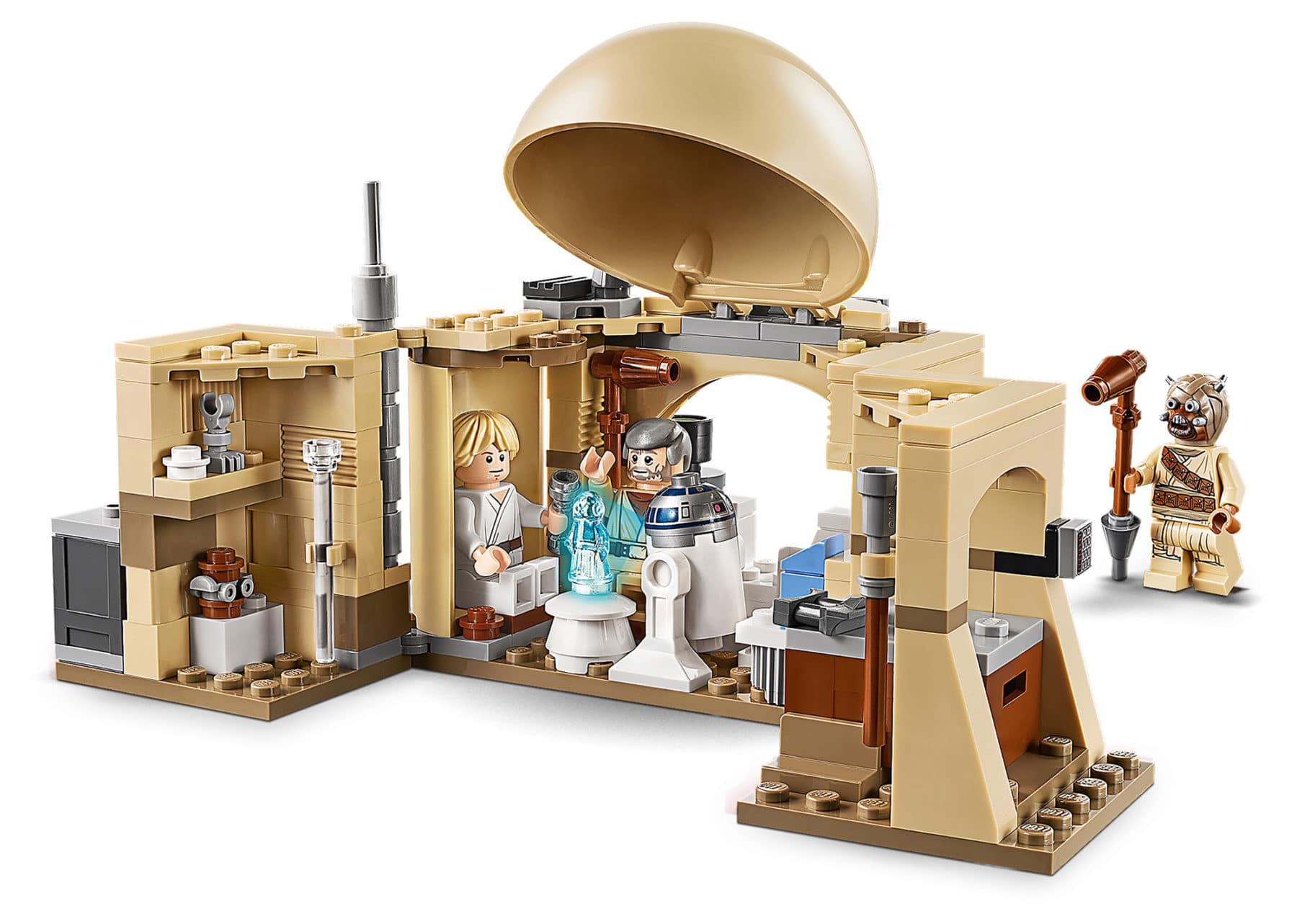 I don't think Obi Wan wanted to retire to the desert planet Tatooine with it's dual suns, but for every Jedi duty calls, and Yoda instructed him to wait out his days there on a special mission (Can you see that I'm trying to avoid spoilers?) The LEGO Obi Wan's Hut has a lot of sand bricks which I always seem to need, plus a new Leia micro figure in trans blue resembling the holographic image from the first Star Wars movie.
LEGO 75270 Release Date
The T-16 Obi Wan's Hut LEGO set is scheduled to be released early in January 2020. Based on previous releases however this set might be released on Dec 26, the day after Christmas. I base this of off previous releases in earlier years, as well as the fact that some of get a little extra money for the holidays, and LEGO wants us to spend it on them – which I always do. This is not a VIP only release as far as know.  I expect this series of sets to be available at both the official LEGO store, as well as 3rd party retailers like Amazon or Target.

LEGO 75270 Pieces & Minifigures
There are 200 pieces in this set, including 4 minifigures: Luke Skywalker, Obi-Wan Kenobi, Tusken Raider, R2-D2. There is also a microfigure Leia in Trans Blue which represents the hollogram that R2D2 projects of her asking for help.
This set also has a nice headpiece with goggles, a couple of Lightsabers, and a good number of Sand Tan tiles that I can never seem to get enough of for my MOCs
LEGO 75270 Price
I expect this set to be priced at $29.99 US and will be on sale starting January 1, 2020.

LEGO 75270 Review
Right now as of the time of writing this blog post, this set is not yet released. When it is, I'll buy it and write my thoughts here. I'm really looking forward to the Tusken Raider Minifigure as well as the Princess Leia Hologram.
These images are from Stonewars.de. I will replace them with my own images as soon as I get this set.
If you want to see when I open the set and build it in real time, follow me on Instagram where I frequently do live feeds and Lego Instagram Stories of new sets. This year my goal is to buy and review every single LEGO set made in 2020.