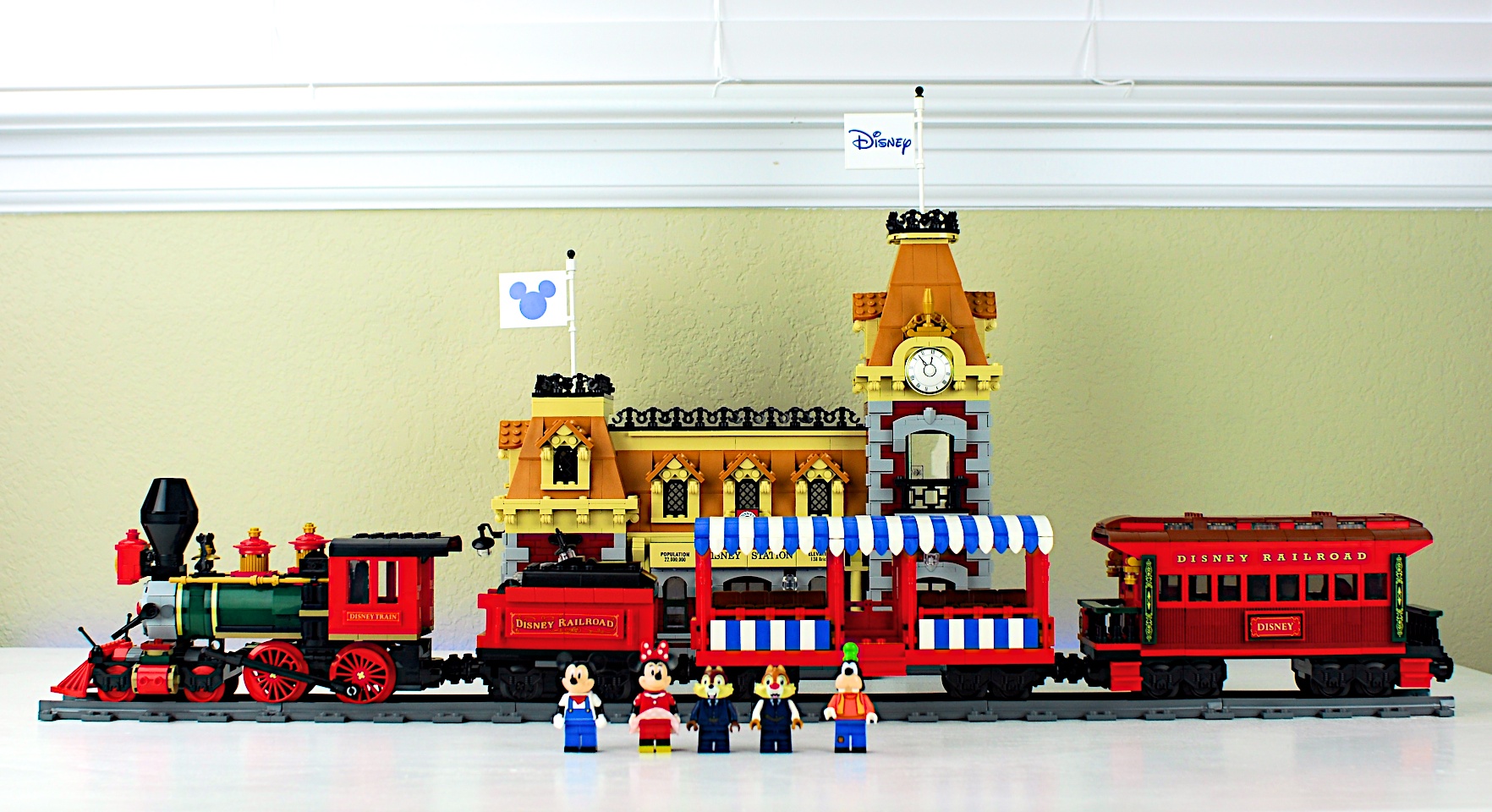 Of course you had to know that I'd pick up this set and build it. I'm all about the LEGO + Disney. You've seen my LEGO Disneyland, right? You know that this website is a play on Disneyland (LEGO won't let us use their trademarked name so everyone uses the word brick instead), right? Well, here it is. LEGO set 71044 Disney Train and Station. It's got 2918 pieces, and 5 minifigures. With all that you can build a replica of the Lillybelle engine, and 3 cars, a model of the real Disneyland Train Station, and a loop of track. Plus it comes with the new power functions so you can just add a few AAA batteries and remote control it from your phone!
LEGO Disney Train Minifigures
This set will have at least five minifigures – Goofy, a mickey in a pair of overalls (it looks like) and Minnie Mouse as well as Chip and Dale. The Goofy has been long awaited, as he wasn't part of the original Disney Castle Set, or the Disney Minifigure Series 1 or Disney Custom Minifigure Series 2 Sets that were Released in the Past.
The Lego Disney Train will have 2925 pieces and consist of a train with Powered up functions, track, a replica of the Disneyland Train Station
There will be 20 pieces of track (enough to make a circle, a Locomotive, a Tender, a People car, and a caboose, all modeled after the iconic Disney Train, at Disneyland.
LEGO Disney Train Price
This is going to be an expensive set. Priced at $329 US, it will be available for VIP LEGO members 2 weeks before the September 1 release date. Just for reference, the LEGO Disney Castle sold for $349.00.
LEGO Disney Train Release Date
The Disney Train And Station is due to be released in September 1 2019