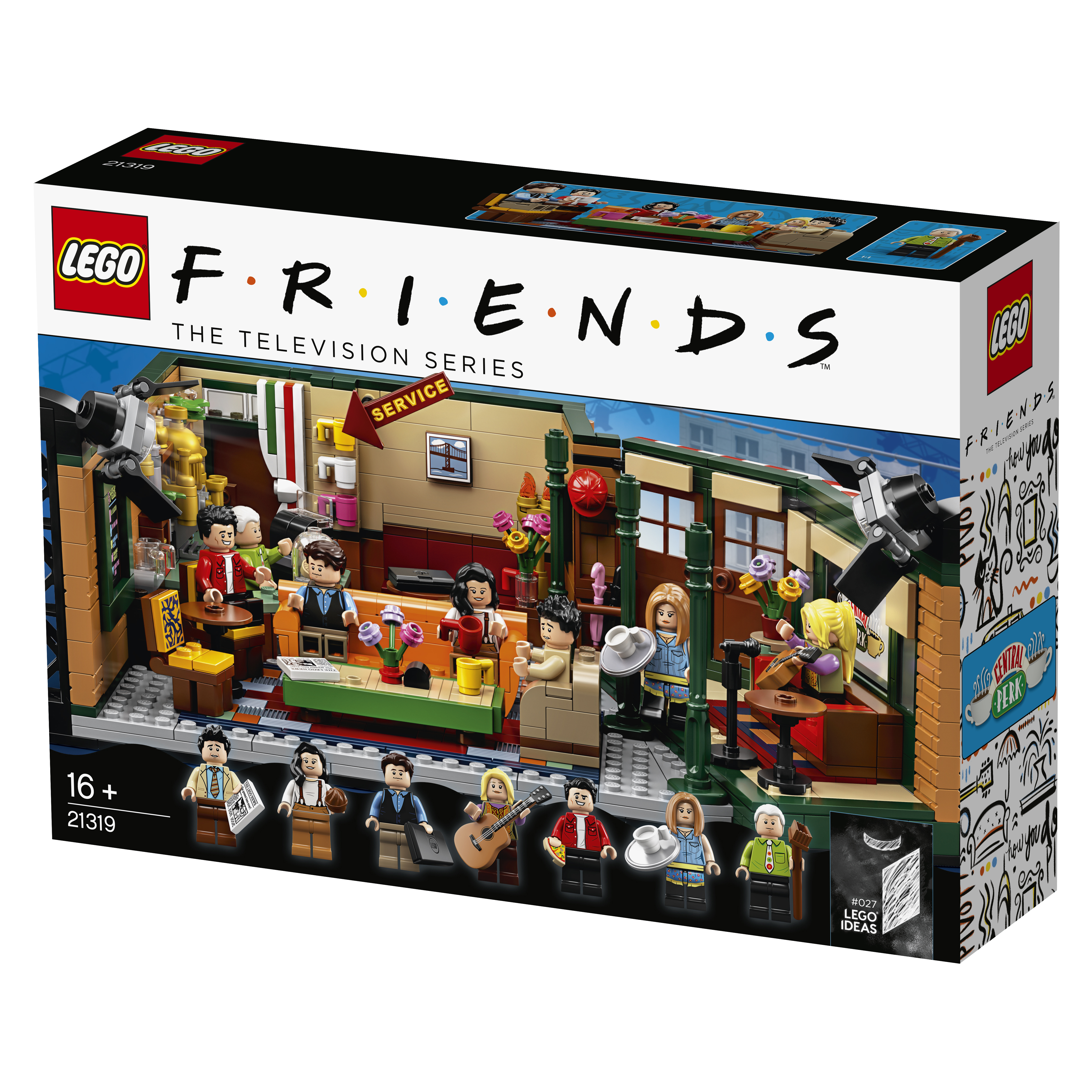 It took over 2 years to go from Idea to completed set, but now we finally have the LEGO friends set from the TV show. This isn't to be mixed up with the regular Friends Lego sets. But I have a feeling there are a lot of people searching for one thing and getting another.
Lego 21317 is the next Ideas set. Central Perk is a new 2019 set that is due to be released on September 1 2019. If it is like previous sets it will first gou out to VIP members for about 2 weeks, and then be available more widely at LEGO stores, and other retail outlets.
According to the official LEGO Press Release it will have 1079 pieces and is labeled for ages 16 and up. All these photos are officially released and come from the LEGO websites.
LEGO 21319 Minifigures
There are 7 minifigures in this set: Ross Geller, Rachel Green, Chandler Bing, Monica Geller, Joey Tribbiani, Phoebe Buffay and Gunther. I'll have them for pre-sale shortly in my minifigure store.
LEGO 21319 Central Perk set price
My understanding is that the LEGO Central Perk Friends Set set price is going to be around $60. We all know that LEGO sets are expensive, and the themed ones are even more so. But this one is more affordable especially with 7 minifigures.
LEGO 21319 Central Perk Release Size
The LEGO Central Perk Friends Set will be 4" (11cm) high, 11" (29cm) wide and 8" (22cm) deep. It will have 7 minifigures (see above) and have 1079 pieces.
It also comes with the orange LEGO tool used to separate stuck bricks.
LEGO 21319 Central Perk Release Date
September 1, 2019 is the day that the LEGO Central Perk will be released. It is on the website right now, and will be released on that date.
If you want to see when I open the set and build it in real time, follow me on Instagram where I frequently do live feeds and Lego Instagram Stories of new sets.