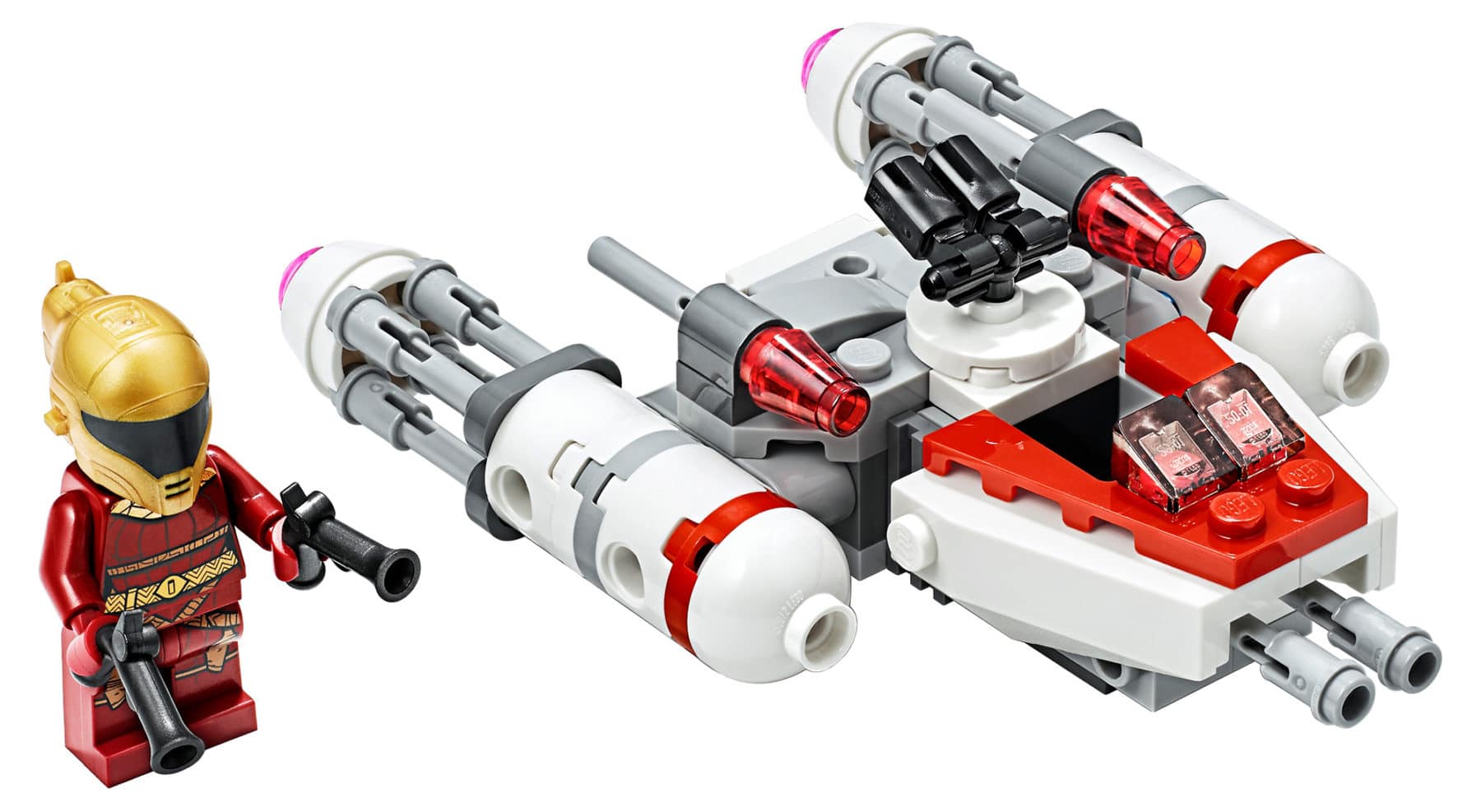 As of writing this Article, I know that there will be two new LEGO microfighter Sets. This is the Resistance Y-wing Microfighter, LEGO set 75263-1. The other is Kylo Ren's Shuttle microfighter.
Every year LEGO releases a lot of New Star Wars Sets. In 2019 they made 59 sets (according to Bricklink) ranging from the single minifigure polybags to the Ultimate Collector Series Millenuim Falcon. I'm expecting a similar number of new LEGO Star Wars sets in 202 if not a few more because of the release of the latest Movie Episode 9, The Rise of Skywalker.
LEGO 75263-1 Release Date
The Resistance Y-wing Microfighter LEGO set is scheduled to be released early in January 2020. Based on previous relsease I expect it to be Jan 1, New Years DAy. This is not a VIP only release as far as know.  I expect this series of sets to be available at both the official LEGO store, as well as 3rd party retailers like Amazon, Target, and Walmart.

LEGO 75263-1 Pieces & Minifigures
There are 86 pieces in this set, including 1 minifigure. Zorri Bliss is the minifig, and comes with a red uniform and a gold helmet. Is this the same gold leader helmet from other movies?
LEGO 75263-1 Price
I expect this set to be priced at $9.99 US and will be on sale starting January 1, 2020.

LEGO 75263-1 Review
Right now as of the time of writing this blog post, this set is not yet released. However I will be getting it as soon as it comes out and you can bookmark
These images are from Stonewars.de. I will replace them with my own images as soon as I get this set.
If you want to see when I open the set and build it in real time, follow me on Instagram where I frequently do live feeds and Lego Instagram Stories of new sets. This year my goal is to buy and review every single LEGO set made in 2020.