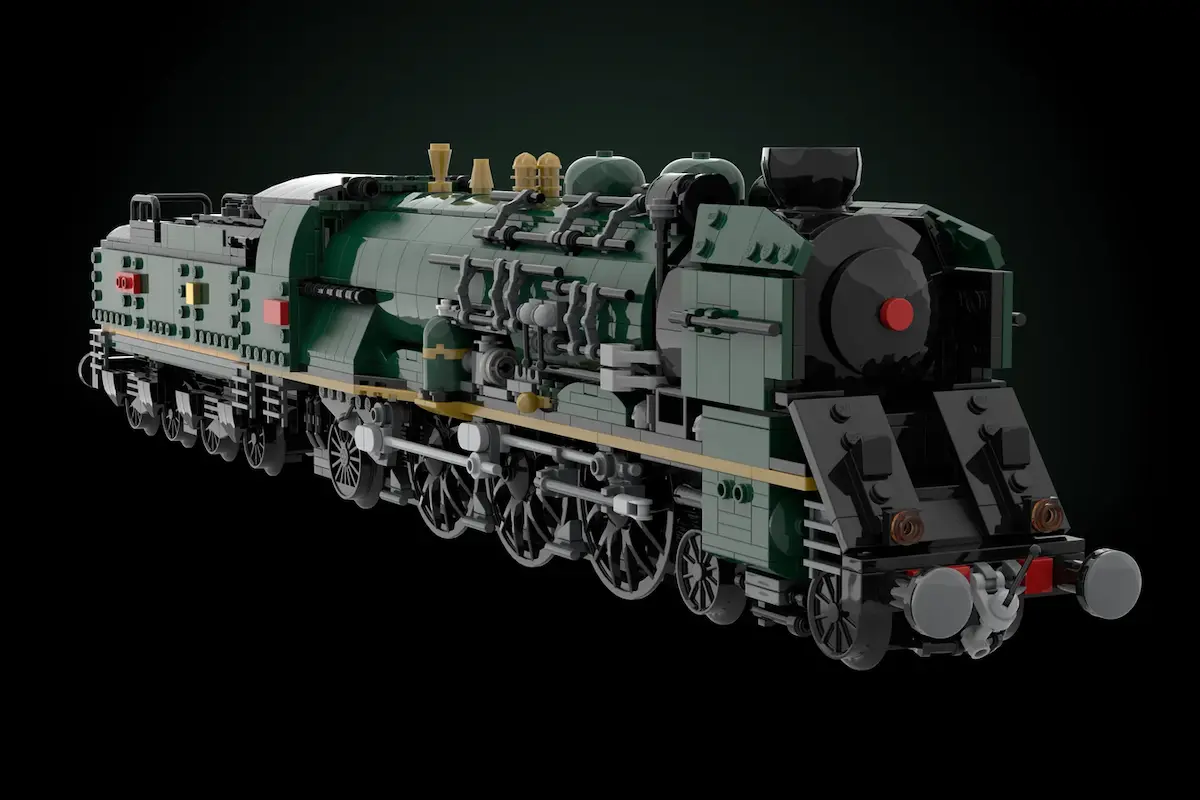 The new lego Ideas Oriental Express is a beautiful set that looks to capture the essence of the classic train. This set has many features that make it a great addition to any lego collection.
History of the Oriental Express
The Oriental Express is one of the most iconic trains in the world.
The luxurious train has been featured in films, books, and TV shows. It continues to capture the imaginations of travelers.
The Train first began running between Paris and Istanbul in 1883. The original route ran through the Balkans, and the journey took nearly four days.
Officially it is a Pacific PLM 231 K 8 locomotive with carriages from the golden age of the International Night Wagon Company in the 1930s.
Today, the Oriental Express still runs between these two cities, but it has been streamlined. Currently the trip now takes just under two days.
It is known for its opulent cars, which are fitted with sumptuous beds, fine dining, and attentive service. For many travelers, a ride on the Oriental Express is a truly once-in-a-lifetime experience.
My Thoughts on the LEGO Oriental Express
Here are 5 thoughts I have about the new LEGO Ideas Oriental Express I hope to see incorporated into the final set.
Realistic Details
The new lego Ideas oriental express has many realistic details that make it look just like the real thing. From the intricate engine to the detailed dining car, this set is sure to please any fan of trains or LEGO.
The photos above are taken by the designer, and the actual set will probably be similar, but not exactly this.
Minifigures
All my readers know that I love Minifigures. The original submission didn't seem to have any people, but that doesn't mean that LEGO won't add any in the final release.
I'm encouraged there will be at least 2, because of LEGO set 10277 – The Crocodile Locomotive. This was another display set, but did come with a make and female minifigure.
Powered Up
Over the years LEGO has had numerous different ways of powering their Train systems. From the 9-volt system, to the Battery powered, and most recently the Bluetooth enabled Powered up system.
Sometimes LEGO train sets come with the motor and needed accessories, but othertimes they are left out.
Hopefully, the train can be easily modified to accept the drive and controller unit so that it can run independently on an AFOLs layout.
Easter Eggs
Part of what makes LEGO so fun are the little details that are incorporated into the build.
Sometimes it is the building technique itself, while other times it is a numerical reference, or in some unique cases an actual element. (Like the scissors in the Ideas Treehouse).
Whatever it is, It is bound tobe clever!
The Track System
I'm hoping that this set will be able to run on the standard 6-wide Lego Track system. I'm also hoping it comes with enough pieces to make a loop or oval.
Lately, LEGO has made at least 1 set that is larger than the standard L-Gauge 6-wide system. The Hogwarts Express – Collectors' Edition is a great display piece, but can't run on my (or any other AFOLs) layouts. Thankfully there are other Hogwarts sets that do work.
Another concern I have is that the passenger coach is pretty long. Hopefully, it will be designed to turn on the standard R-40 curves, although it may have issues going through tunnels that bend.
The Crocodile Locomotive was a happy compromise – it had several sections of straight track to be displayed on, but also was able to be run on the regular tracks too.
Of course, when the final set is released, I'll pick one up and incorporate it into my LEGO city, as well as give a detailed review.
About the Designer
This set was the creation of LETs.GO, a prolific and incredible creator of MOCs.
Some of his most popular builds include an Architect's House, A Midevial Tavern, a highly detailed Mansion, but there are also so many more great ones showcased on their page.
You can follow him on their Ideas Page, but they also have an Instagram where they post more often, as well as give some tips and tricks to their builds.
His real name is Thomas Lajon, a 25-year-old Parisian, and you can read a great interview with him here if you want to learn more.
What is the LEGO Ideas Project?
The Lego Ideas Project is a platform for Lego fans to share their ideas for new Lego sets.
If an idea gets enough support, Lego will consider producing it as an official set.
The project was launched in 2008, and since then, Lego has released several popular sets that were originally submitted by fans, including the Ghostbusters Ecto-1, the Minecraft Micro World, and the Wall-E robot.
In order to submit an idea, users must create an account and then upload images and a description of their proposed Lego set. Lego staff will then review the submission and provide feedback. If the idea is approved, it will be posted on the Lego Ideas website, where other users can vote on it. Once an idea reaches 10,000 votes, Lego will review it again and decide whether or not to produce it as an official set.
The Lego Ideas Project is a great way for Lego fans to share their creativity and potentially see their ideas become a reality.
Final Thoughts
The new LEGO Ideas Oriental Express is a great addition to any lego collection. It has many realistic details, minifigures, working lights, and a removable roof. It also comes with 22 pieces of track, so you can create your own layout. This set is sure to please any fan of trains or lego.